Posted by ben.gasser@metalmouthprints.com BigCommerce on May 18th 2023

Author Ben Gasser / Published: May 19, 2023
This Has Been National Photography Month
Who knew that May is National Photography Month? Honestly, this is the first time I have seen anything about this national celebration of photography, but it has been celebrated since congress designated it so in 1987 (Actual source unknown). From some research, I found that President Ronald Reagan first designated May as National Photography Month, of course it makes sense considering his history in Hollywood. Other research (by my wife) has stated that it was created by a non-profit organization called General Hobbies to promote photography as a hobby. (by the way, B & H Photo could not locate any history of the celebration)
A lot of websites provide suggestions on what you can do this month to celebrate one of our favorite activities. I certainly would like to make my suggestions as follows (most are mentioned elsewhere):
·

Learn a new skill such as zoom lens racking or night sky photography.
·

Take pictures of your family. Especially Mom on Mother's Day (sorry, now I am late on this one)
·

Sort through your computer and resurrect some old memories of family, vacations, special occasions and just taking pictures.
·

Sort through old prints made from film or polaroid by you or family members.
·

Locate a camera that was used by a father, mother, or grandparent. Who knows, you might find a roll of film still in there.
·

Pick up a new piece of camera gear or program that will provide a new challenge for you.
·

Go to a used bookstore and buy a book about photography, a photographer or a photographer's fine art photo book (generally known as a coffee table book).
·

Have a print made!
So, as photographers, whether you are a beginner, amateur, professional, or otherwise, we should go out and take lots of pictures this month and then make certain that you get them printed!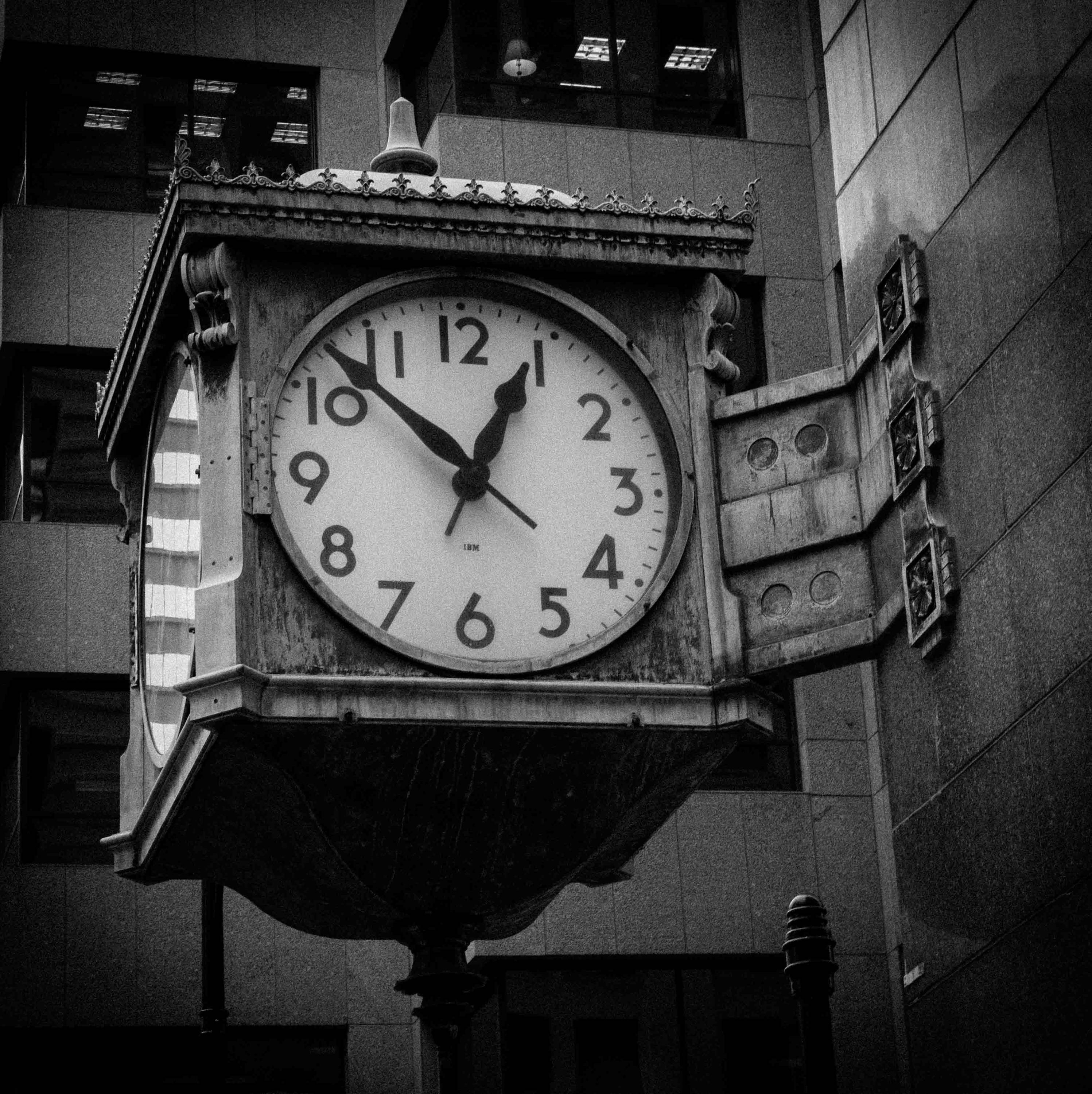 Learning a New Skill: RACKING THE LENS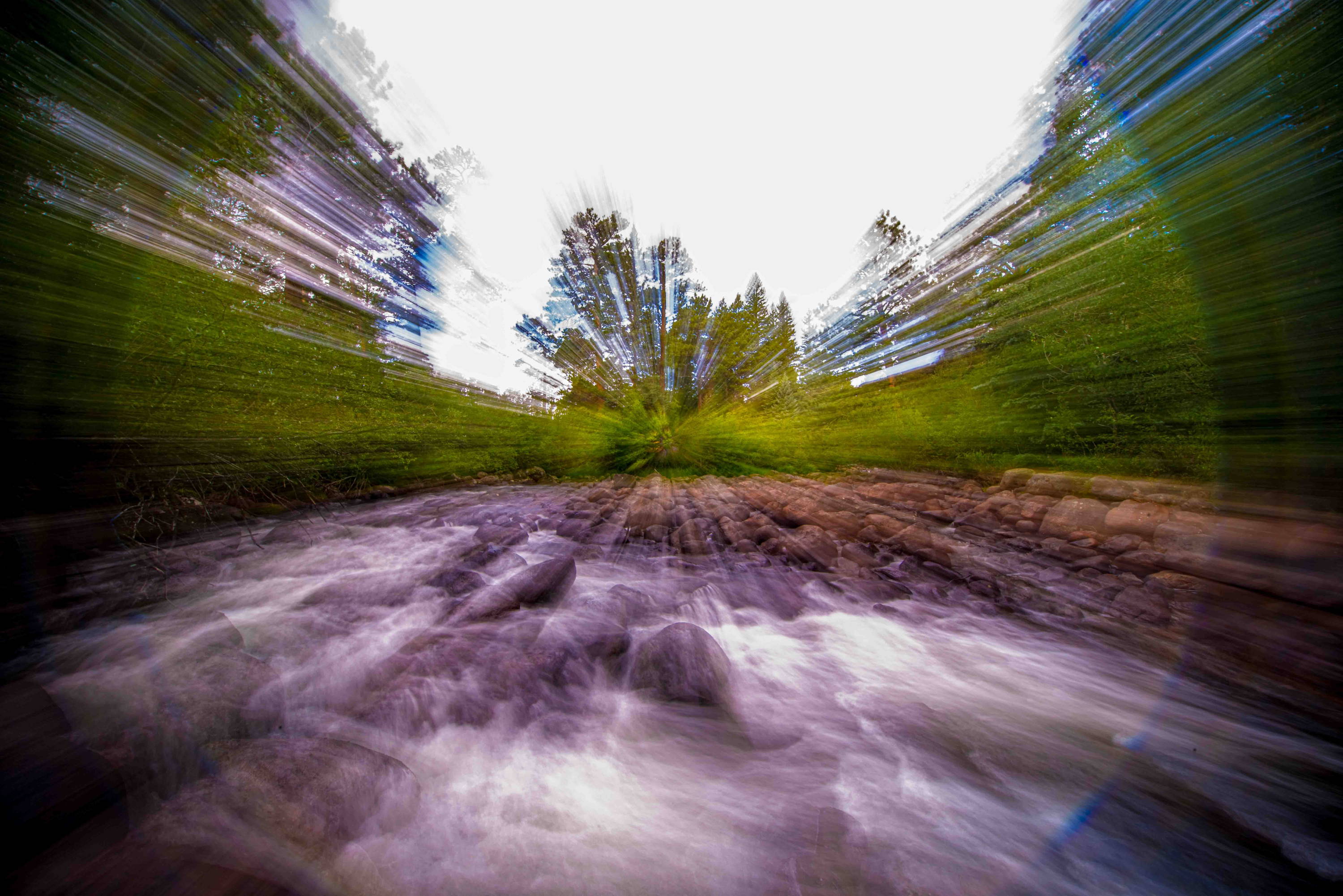 The best way to understand what it looks like when racking the lens is to see an example (see image at right). What you are looking at is a single long exposure image where the zoom lens is zooming into the frame. This creates lines of light moving from the outside of the frame to the center of the frame.
In order to rack a lens, you will need a zoom lens, preferably a zoom that you push/pull vs turn. You will also need a matching camera that provides the ability to take long exposures. And finally, a tripod is helpful but not absolutely necessary.
You will want to set your exposure settings to manual or shutter priority. I would suggest manual exposure mode. In the picture shown, my shutter speed was set to 1 second, which allowed me to zoom from 24mm to 12mm. In this case I did use a zoom lens that rotated as opposed to push/pull. It is also preferable to use a remote shutter release so you are not moving the camera with one hand while zooming with the other.
This technique works well with a variety of subjects, but especially with lights.
If you want to see some interesting images you might try to rotate the camera (while on a rope swing) and zoom at the same time.
See the following sites for more information:
https://www.photographymad.com/pages/view/how-to-take-stunning-zoom-burst-photos
https://www.picturecorrect.com/photography-zoom-effect-racking-the-lens-technique/
https://www.digitalphotomentor.com/zoom-burst-special-effect-camera/
Father's Day is coming up on June 18th!
In June we will be announcing eZi Mount v2 which will include new black frames, frameless mounting and new sizes.
In June we will also be announcing the availability of flush mount frames in silver and black.
Currently, if you are looking for a quick method to order a print, look at our Simple Order Form, under the red "Shop Now" button. The Simple Order Form allows you to quickly order a White Glossy print with the Gatorboard back. You can only upload jpg files and not all sizes are available.