Posted by ben.gasser@metalmouthprints.com on Jul 25th 2023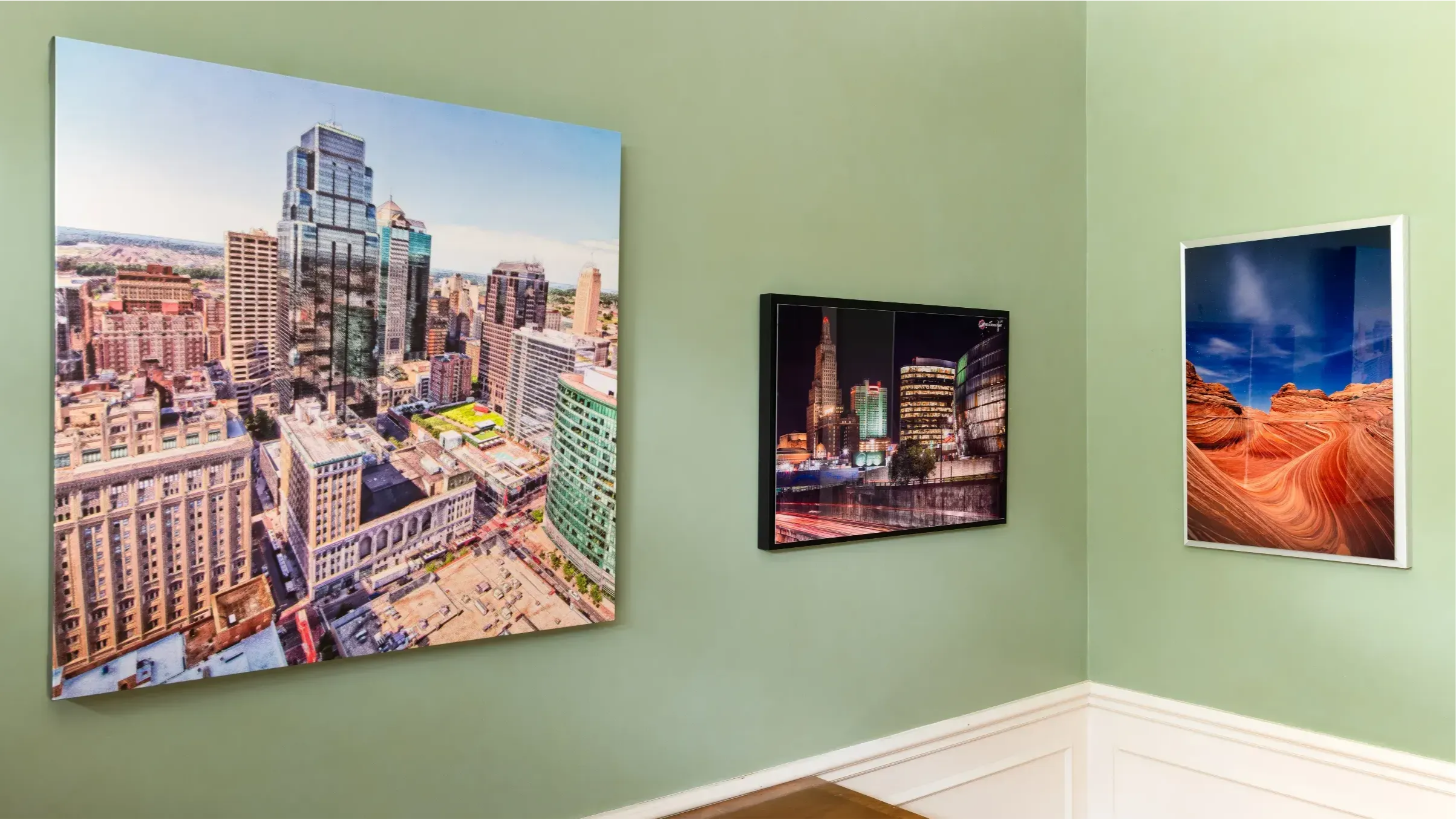 Announcing éZi Mount v2 - This changes everything!
Author Ben Gasser / Published: July 25, 2023
You may ask, what does that mean, and you would be correct in asking that question!

So, let's give a little bit of the éZi Mount history and what's new.

It All Starts with Tin Man
This all started with the Tin Man Prints magnetic mount. We were looking for a method to easily put prints on the wall without damaging the wall. But one of the requirements was to retain the float look that people were familiar with when hanging metal prints. So, we used both ½ inch and ¾ inch expanded PVC to cut a block that could accommodate a magnetic attachment. The round magnet would be placed on the back of a square print that was 16x16 at the largest. This size accommodated a single mounting point. The expanded PVC would have a piece of steel placed in it and a hole was cut for the magnet to be put into. The block then was attached to the wall with a 3m Command Strip. Which works incredibly well in most cases but does have issues with removal in others and maintaining attachment to the wall was not always successful over long periods of time. This idea worked and we were able to obtain a utility patent on that method of attachment.
Over time, I wanted to be able to hang larger prints and I did not want to be restricted to square prints. So, I experimented with multiple Tin Man blocks on the back of prints. This actually worked very well and the multiple Tin Man Blocks allowed for more weight to be placed on the wall, even with the 3m Command Strips.
Other priorities that required my attention rose to the surface and this desire had to be put on hold for a bit. Plus, sometimes putting something on the back burner works in your favor.
The Tin Man block seemed to be a popular item for our customers, but up till that point we were making them all by hand, with two separate drill presses and my table saw. So, with a CNC router just in the other room (taking up almost half my 3 car garage) it was time to redesign the block so that it could be made on the CNC. One major requirement I had was you are not allowed to turn over the material. It all had to be cut from one side. Which at that time was a challenge due to the current method of production. With some CAD software and experimentation, we were able to start cutting blocks in bulk. The only cuts that needed to be done separate from the CNC was cutting the slot in the block that makes it a foot and cutting the blocks apart. Cutting the blocks apart seemed to always be challenging but when using one block for a print, it did not appear to be a problem. Actually, when using a single block they could be in any shape we wanted.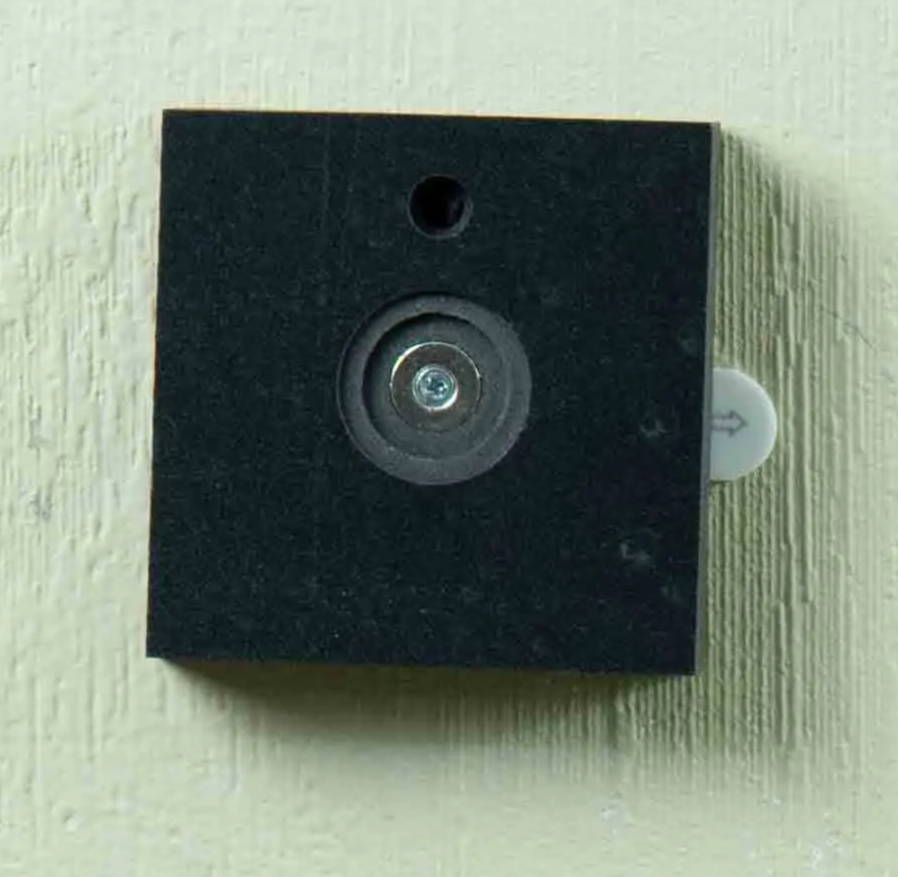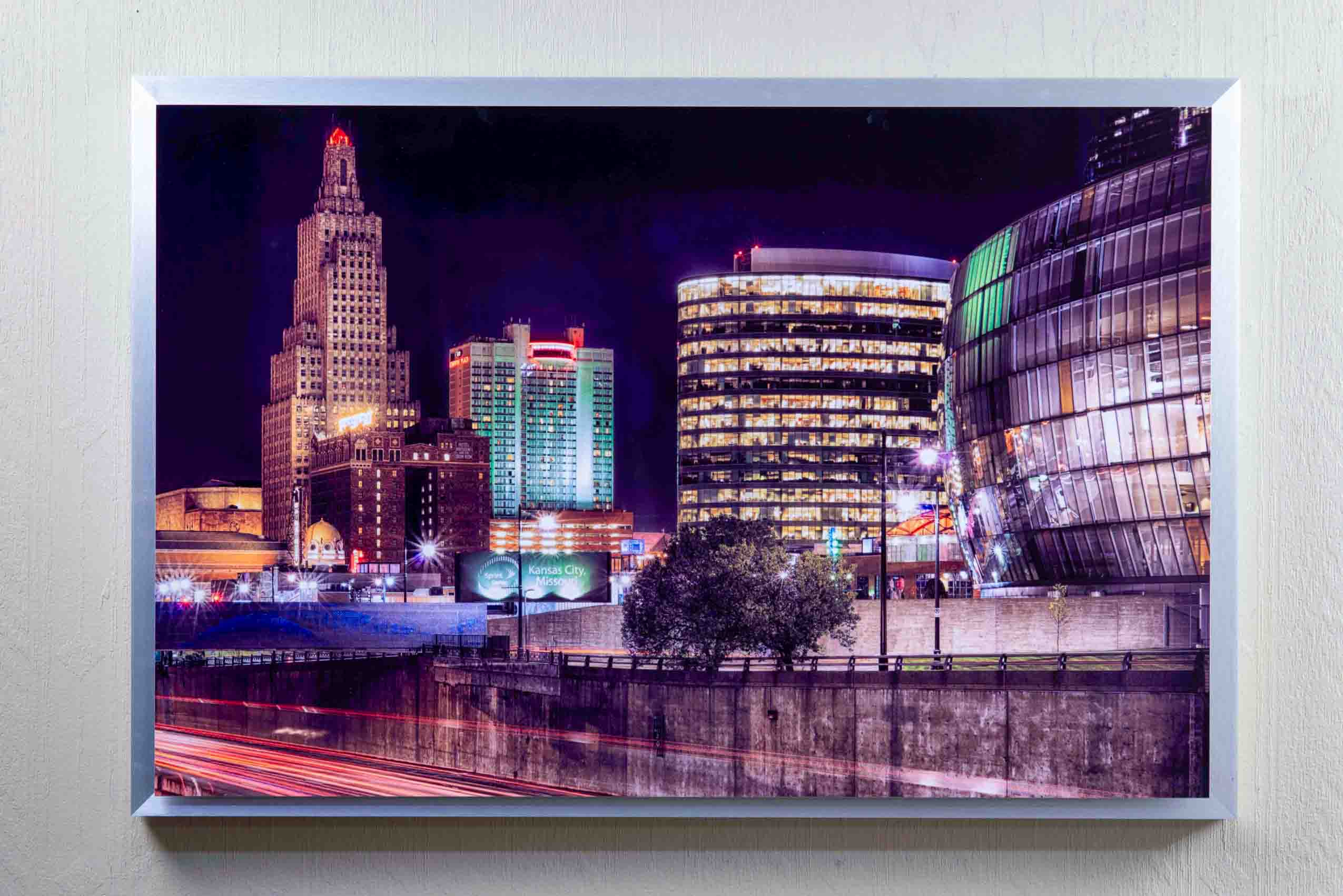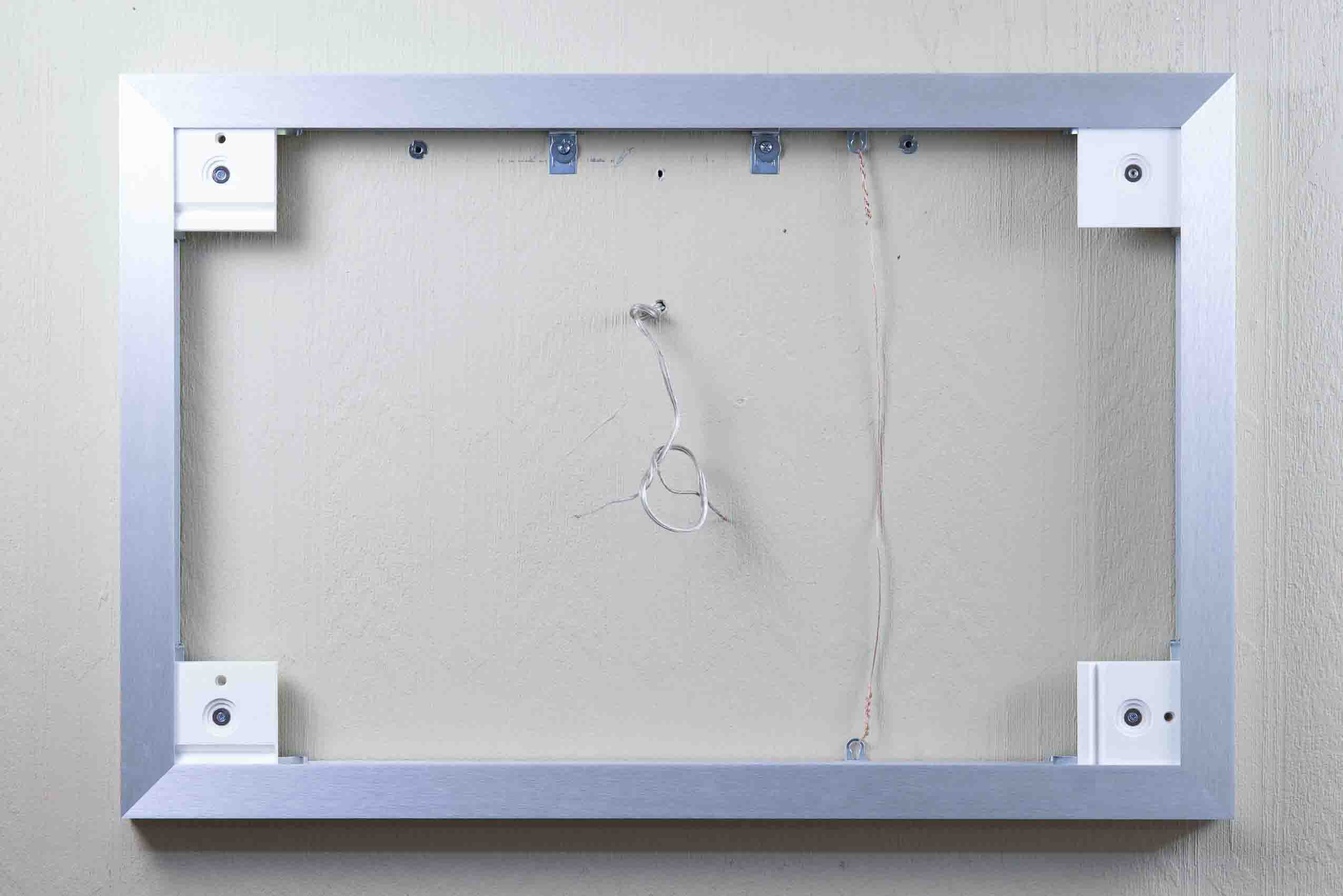 After selling several hundred Tin Man blocks, I wanted to provide a high quality framed look for Metal Prints. The intention was to allow an artist to purchase the print with a frame for show and when a collector wanted to purchase the print without the frame, the print could easily be removed and still be hung on the wall. Key word "easily"! So, we utilized the tech created in house to our advantage. We placed the Tin Man blocks in a frame and mounted the steel pieces on to the back of the print. Right out of the gate this worked very well, we made some modifications and we seemed to be off and running. One additional item we wanted to solve was "what do you do with the print after it has been swapped out?". The solution was to put a hanging wire on the back of the print so it could be hung without the frame.
Taking the print in and out of the frame was so easy we decided to name it éZi Mount. This concept worked and was received very well when it was shown to customers and potential customers. We were so proud we contacted the owner of PhotographyTalk.com to produce a video review about it. Alex of Photography Talk was extremely impressed by the product and ended up making it the "co-product of the year in 2021"
We sold a few Metal Prints with the éZi Mount but ran into an issue with alignment of the blocks. Surprisingly, the first few we made did not have any issues. And even the piece sent to Photography Talk did not have an issue. But as with any new product, you have challenges. The question is, can you meet the challenge head on and correct them or will you just move on to something new.
So, as hardheaded as we are at Metal Mouth Prints, we chose to meet the challenge head on and even make it better.
Now that we were faced with the challenge of repeatability, we started to look at using the CNC machine to its full advantage. We redesigned the mounting system creating a mounting plate. Instead of having a Tin Man Block in each corner of a frame, we made one piece that would have the Tin Man Blocks embedded into it. This mounting plate was now the basis of éZi Mount v2.
With a customer desiring a group of 20x30 éZi mount prints and an additional one being 30x45 plus the desire to have a gold frame instead of our standard silver. We added to our list of challenges before introducing this new version to the public. One new challenge was we had not made this version in a 30x45 yet and the other was introducing a new frame to the mix. The new frame would be wood instead of metal.
This new group of challenges just showed how much better this system was going to be. We completed the project for this customer and found out that we could now:


Install the mounting plate into different frame types, including a float frame, where the print floats in the middle of the frame.
Hang the mounting plate directly onto the wall and put the prints directly onto the mounting plate. This can be done with or without the 1/2 inch gatorboard on the back of the print. This actually can be game changer for us. We could ship several pints in one box along with multiple mounting plates in a separate box.
We could take a canvas or paper print mounted on a piece of tempered hardboard(masonite) and mount it onto the mounting plate.
With a slight modification to the mounting plate, we can hang it with a wire. This will work well for artists who need to work with galleries.
A buyer of a print with the éZ Mount mounting plate could take it into a frame shop and have a custom frame made(cetain criteria would have to be met).
As can be seen, the new éZi Mount v2 is flexible and expands the usability of the system. Unlike the original éZi Mount, there will be multiple sizes available in square, landscape and standard. Black frames, Silver Frames, frameless and over time there will be select custom frames available!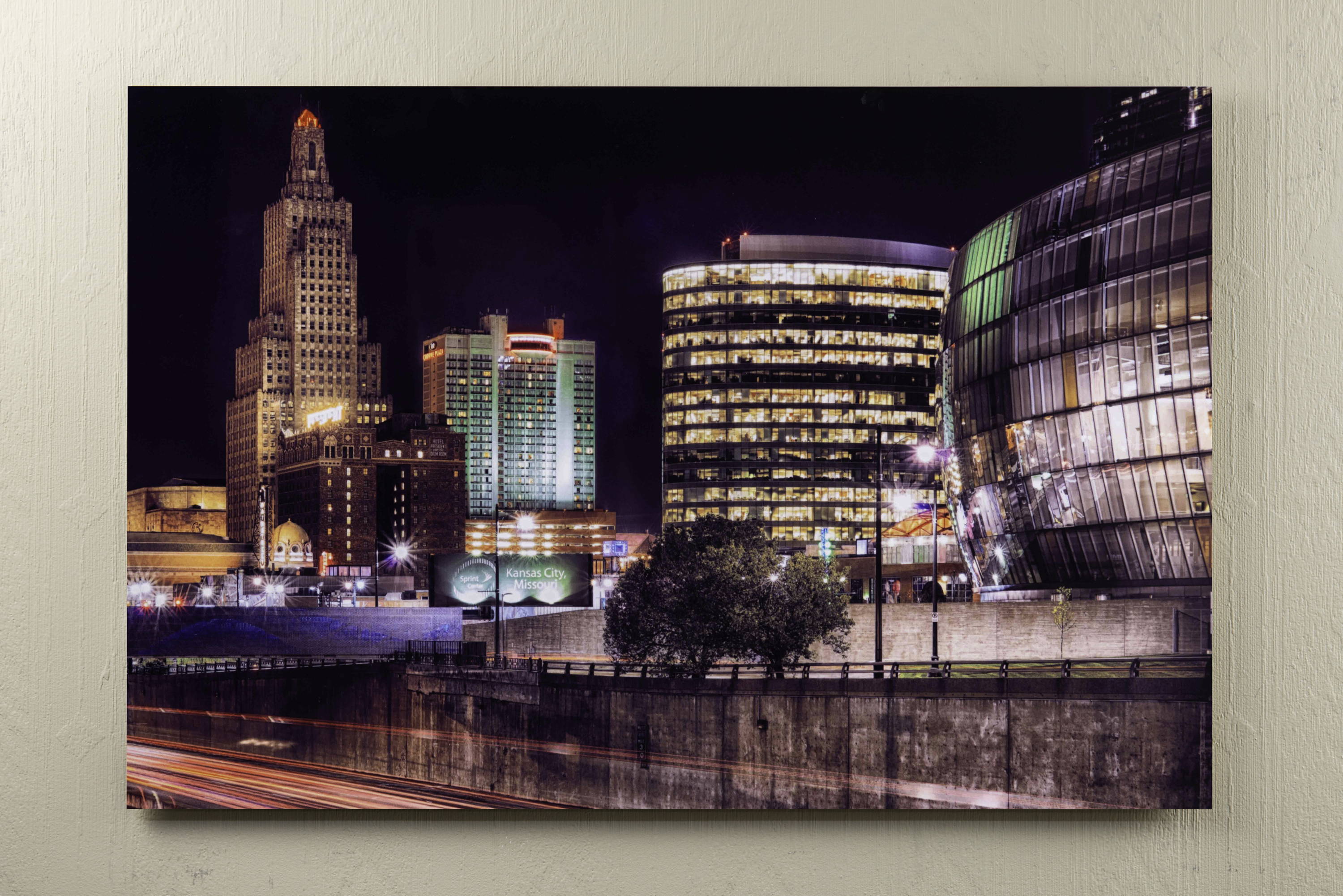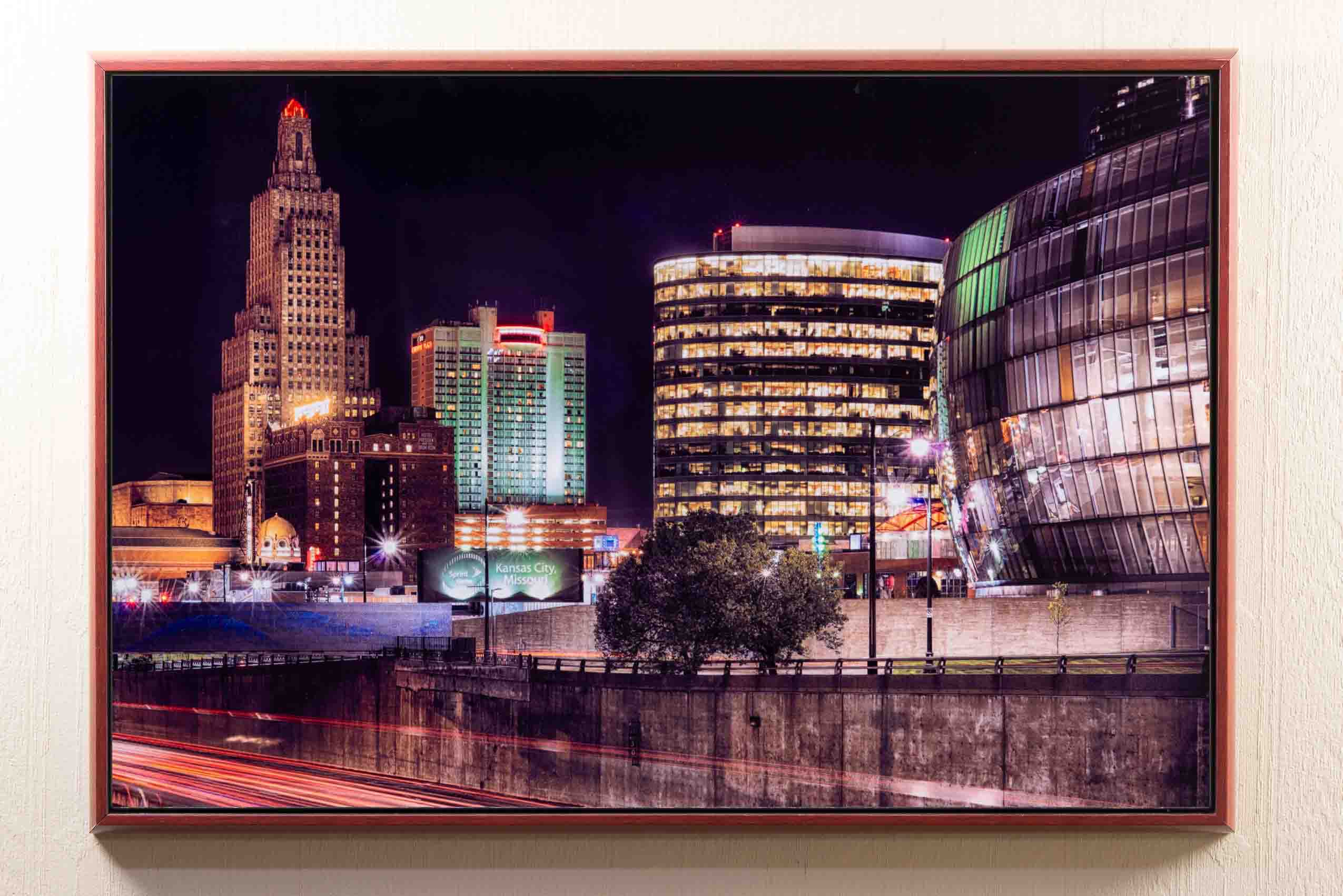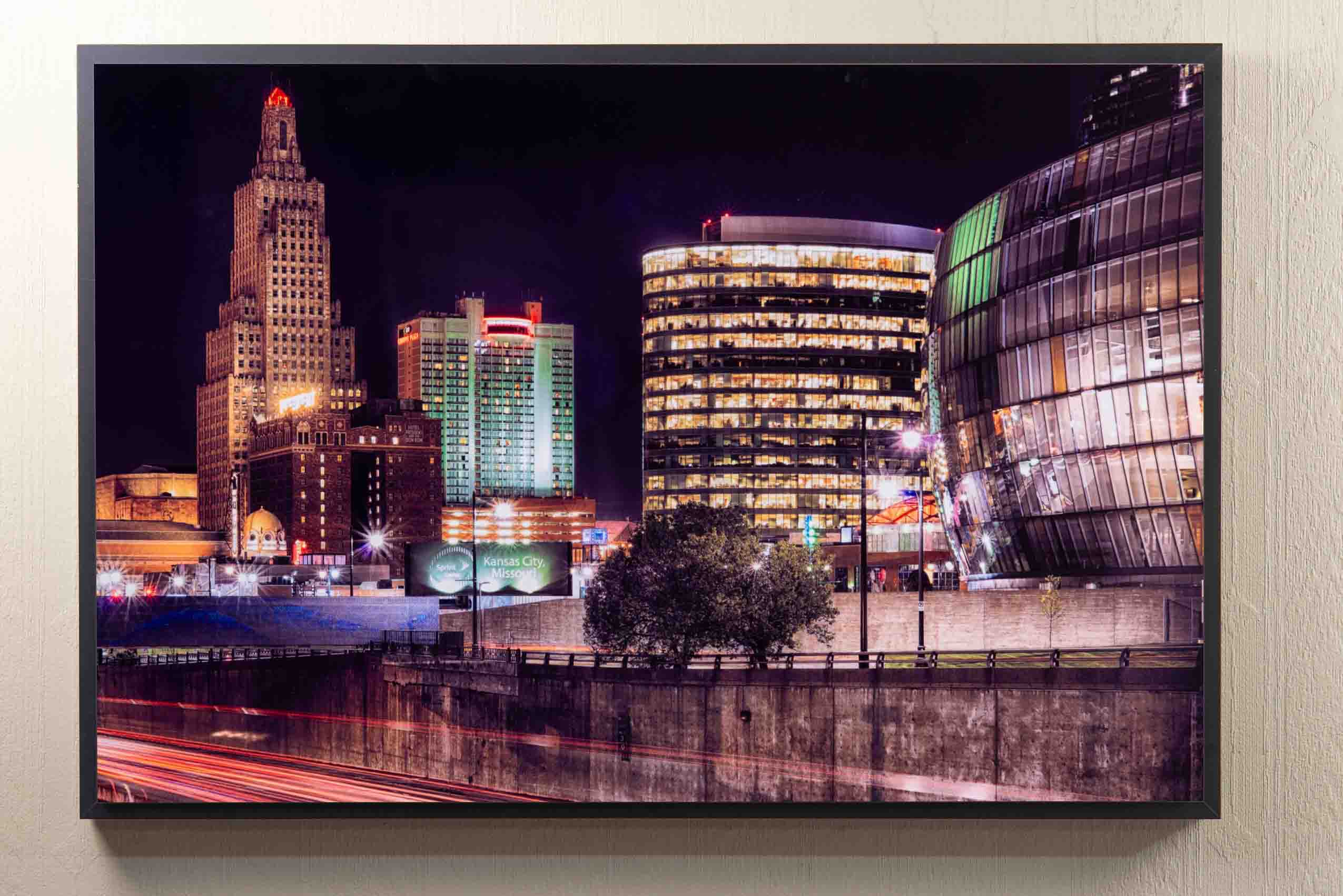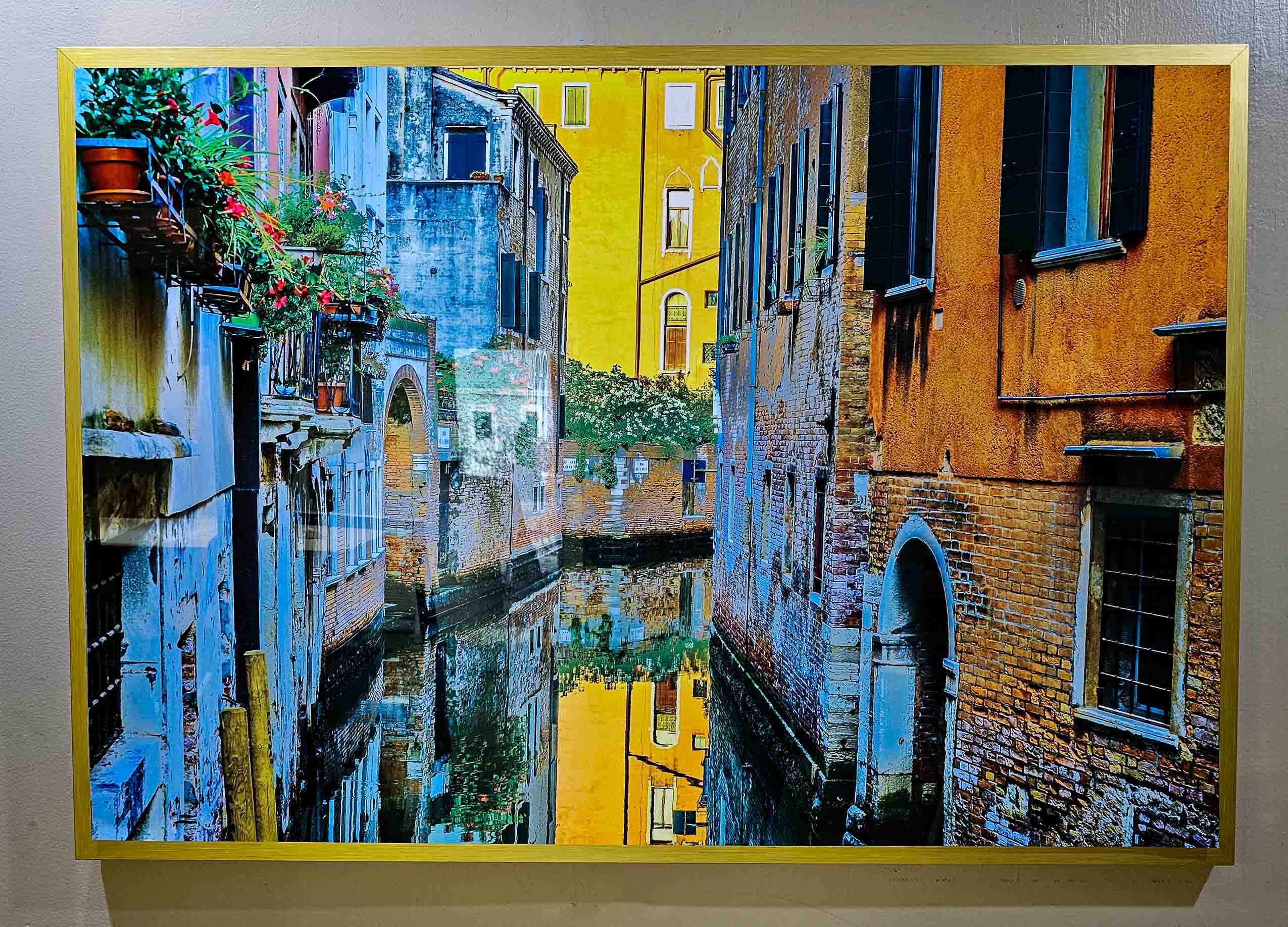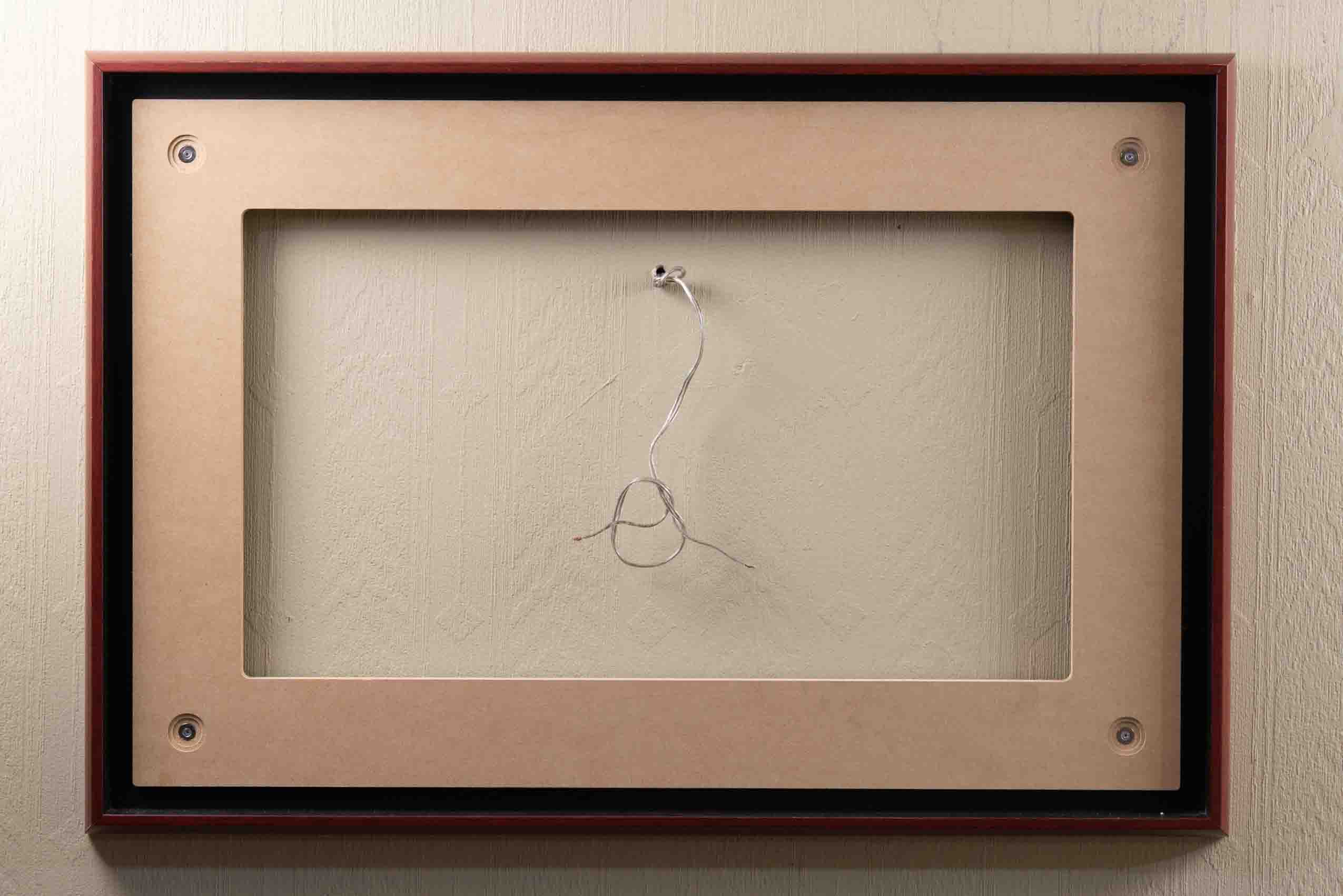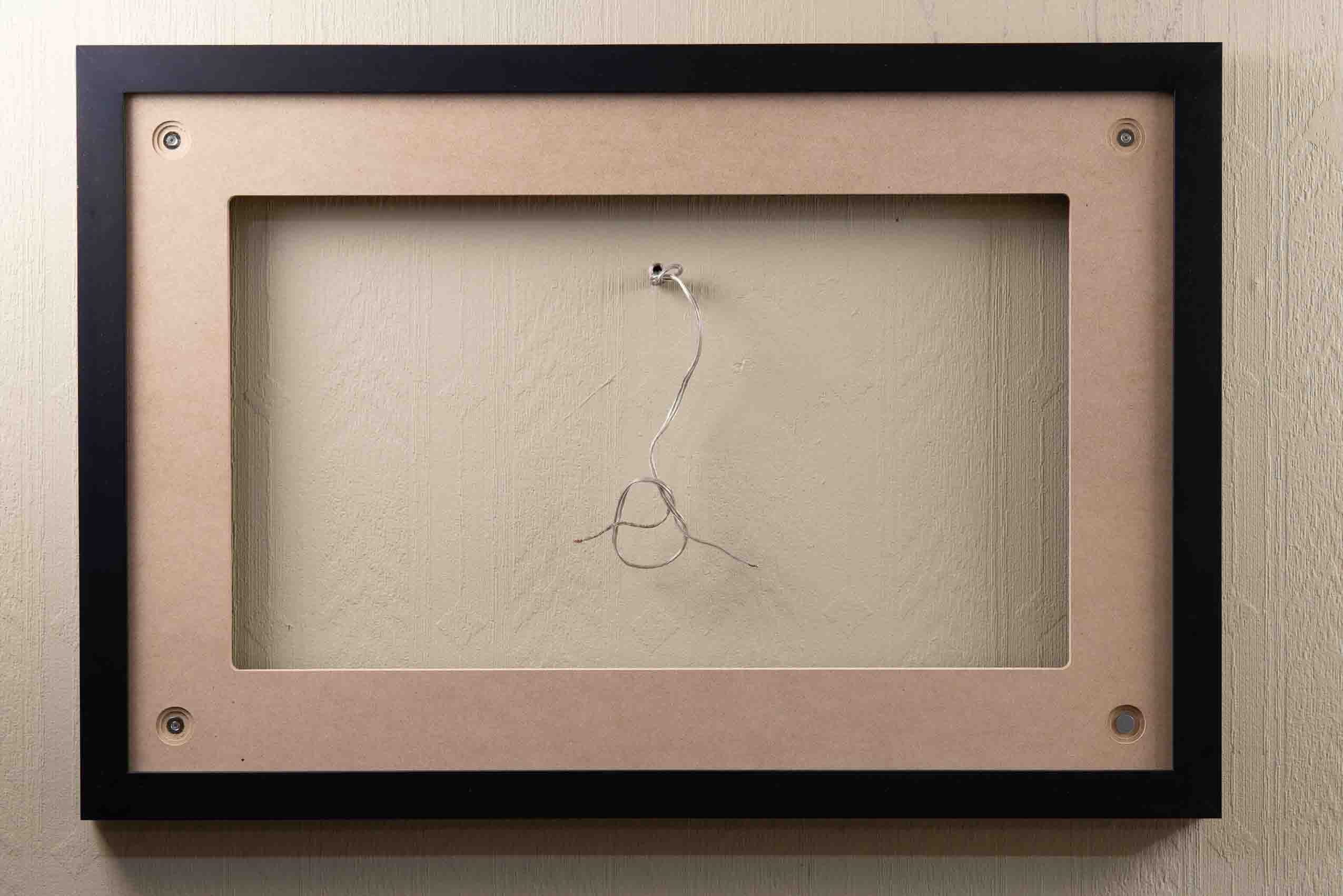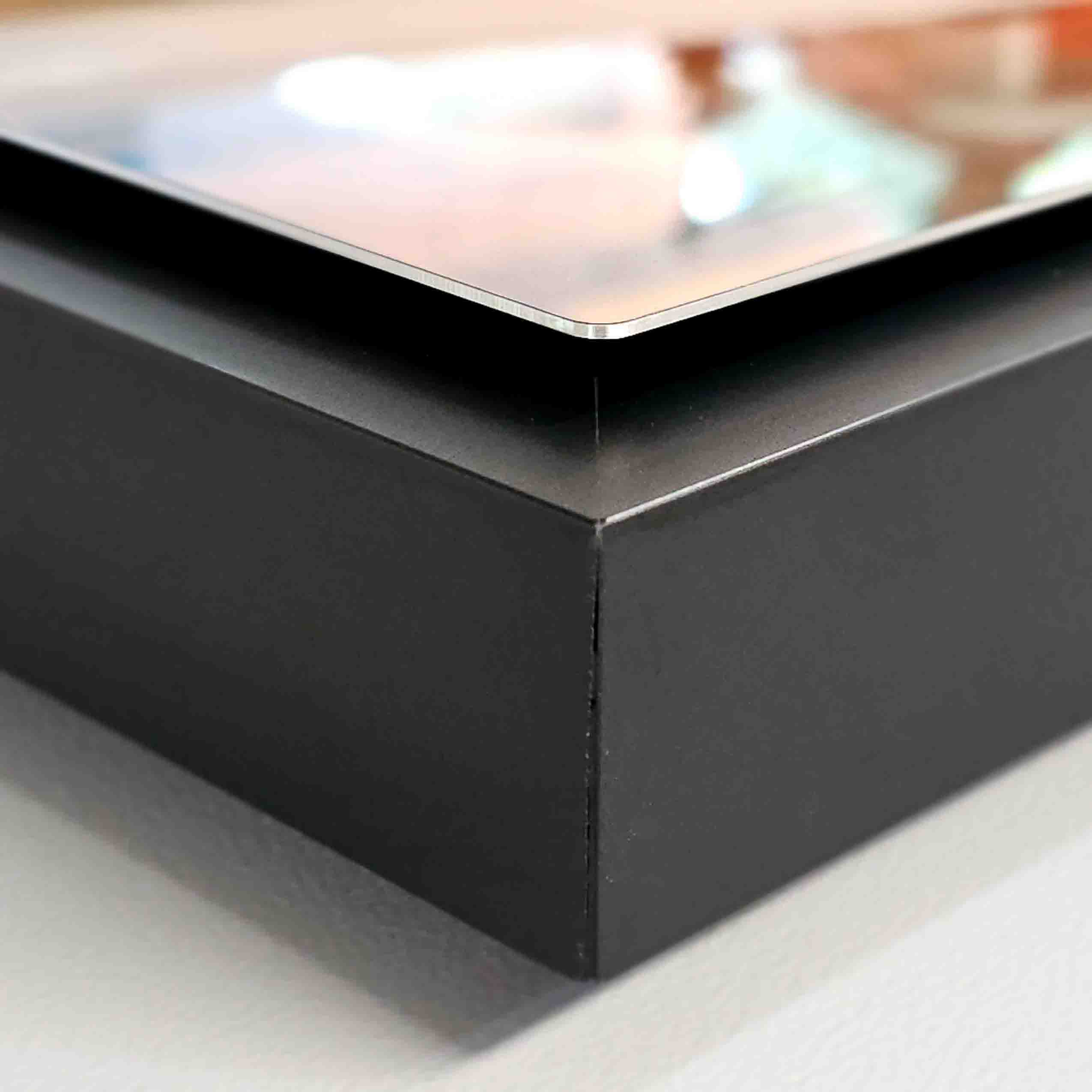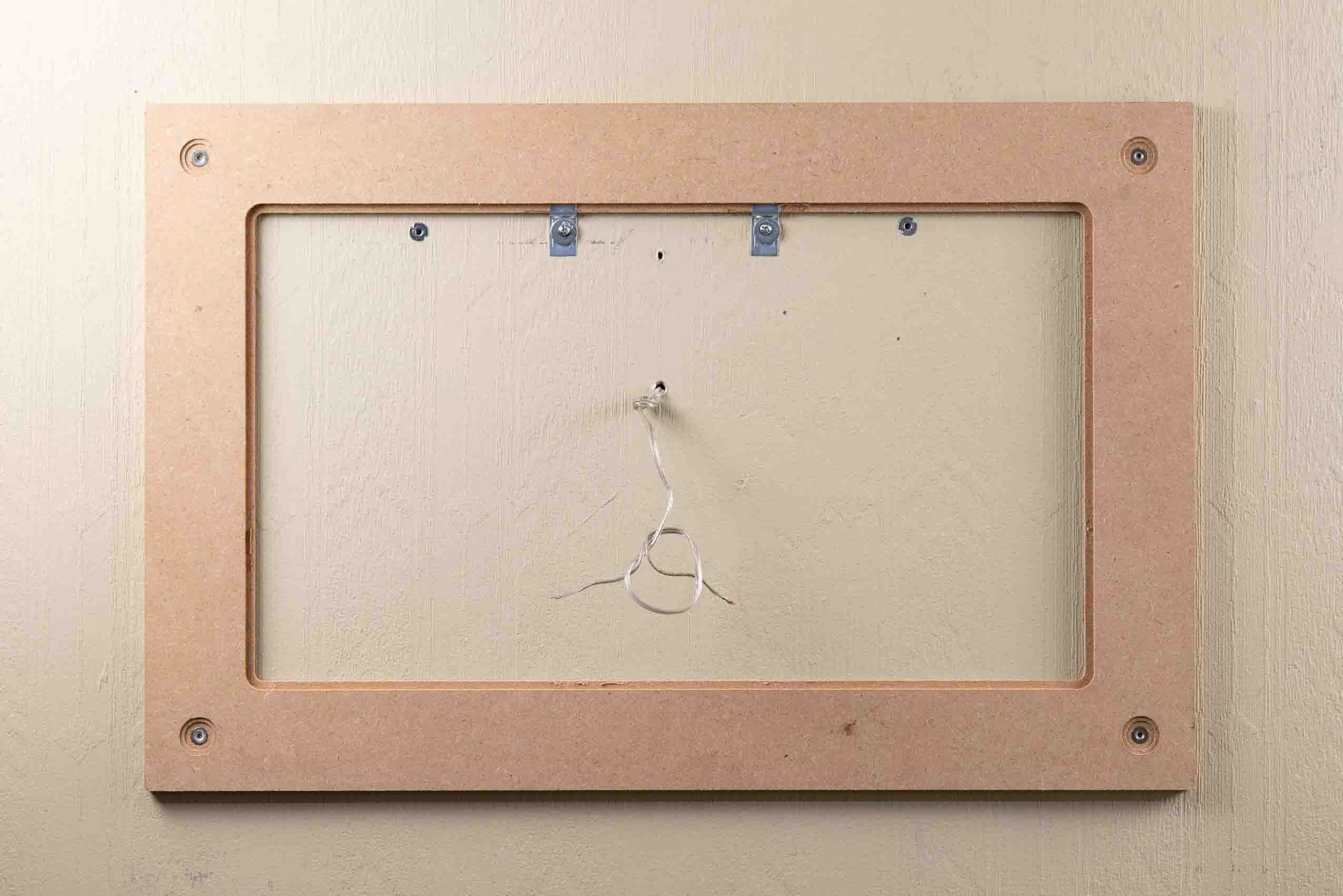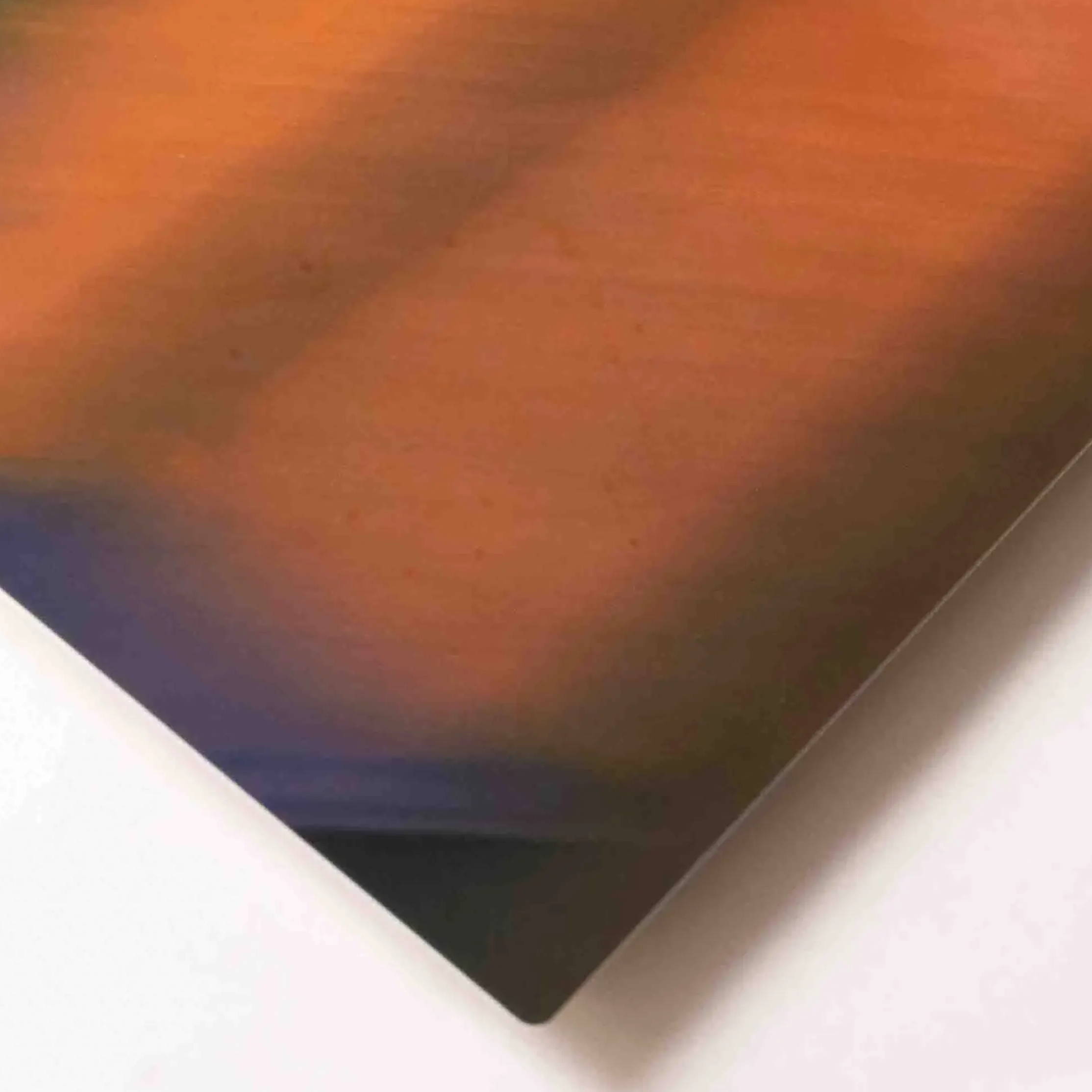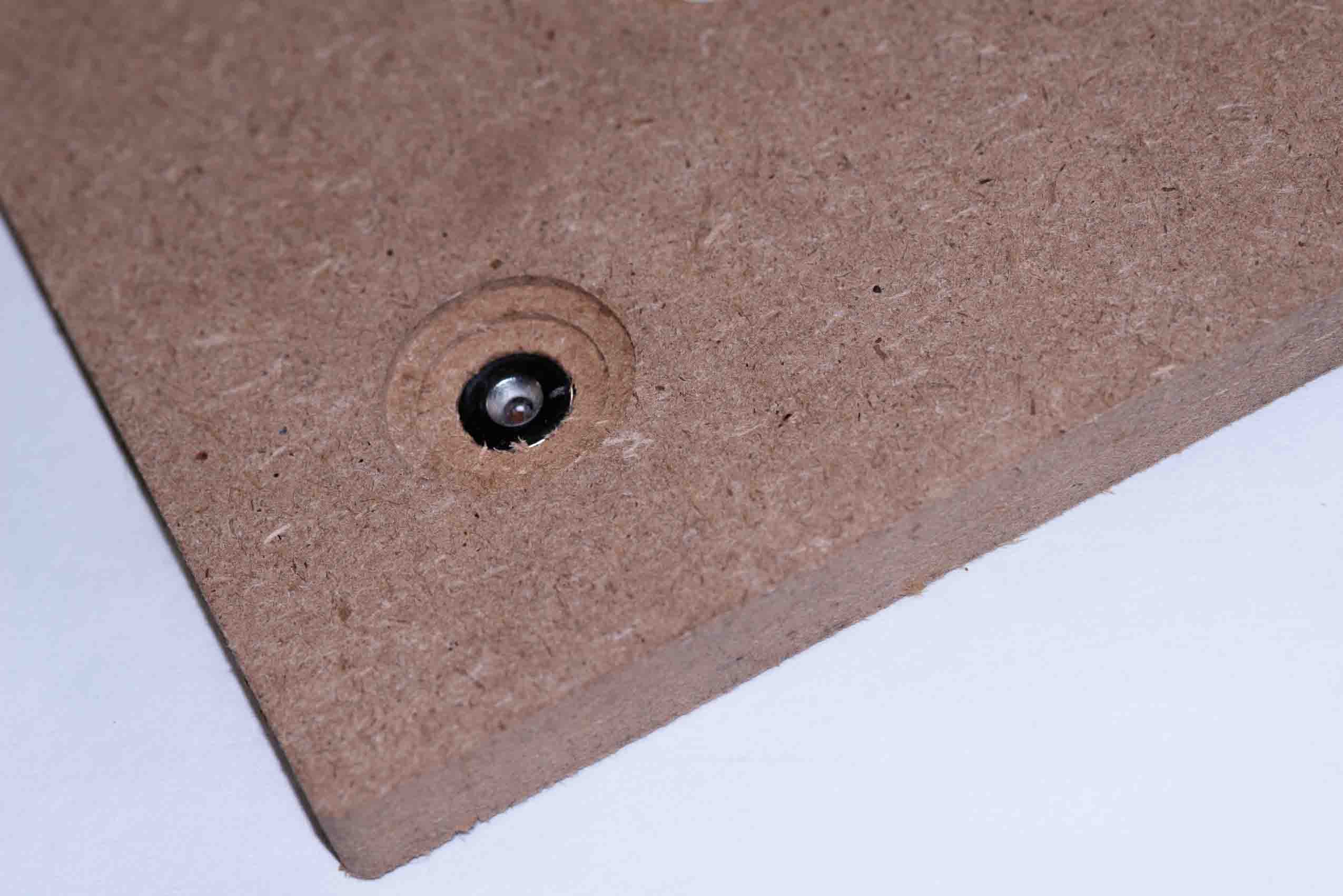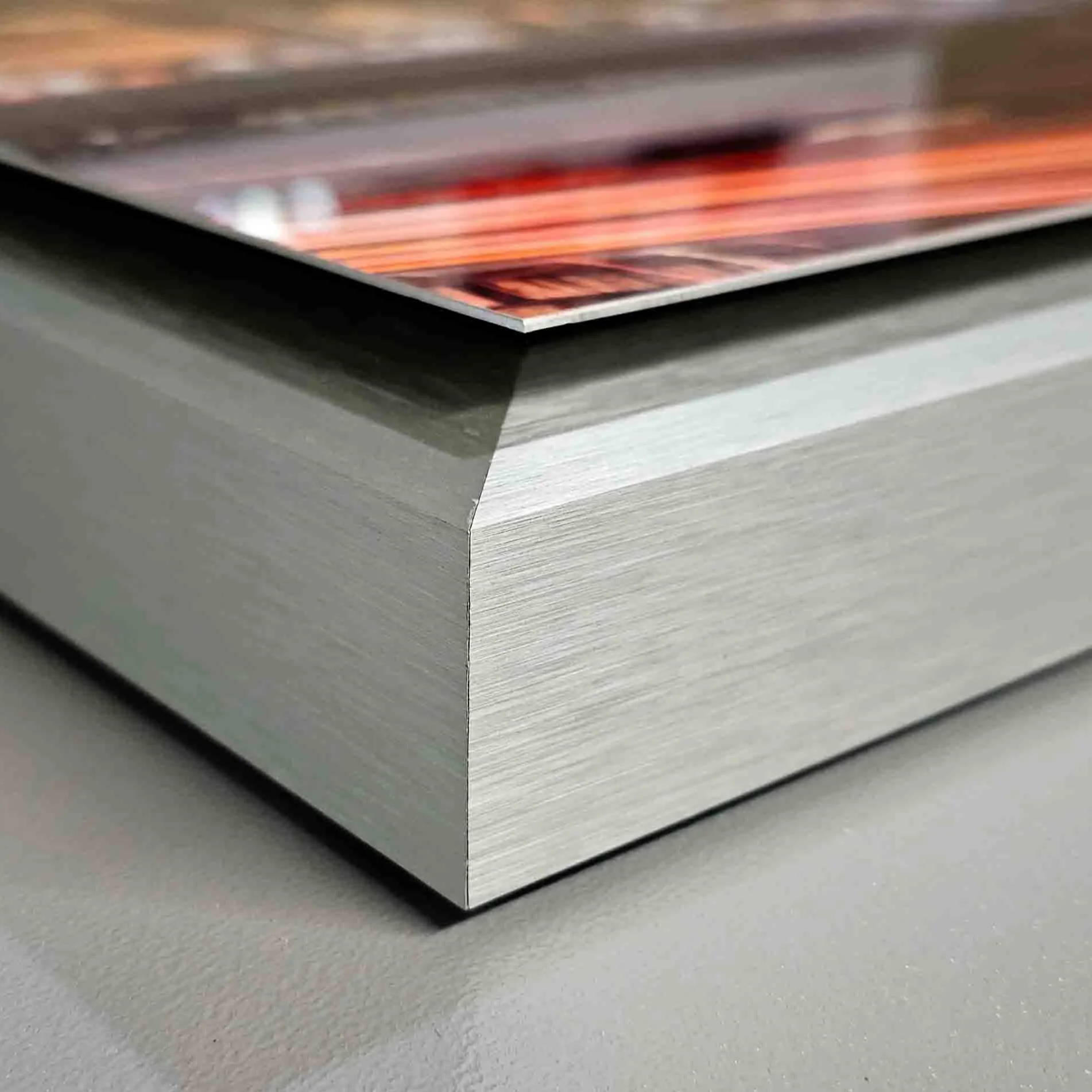 éZi Mount v2 will be available via metalmouthprints.com on August 1st!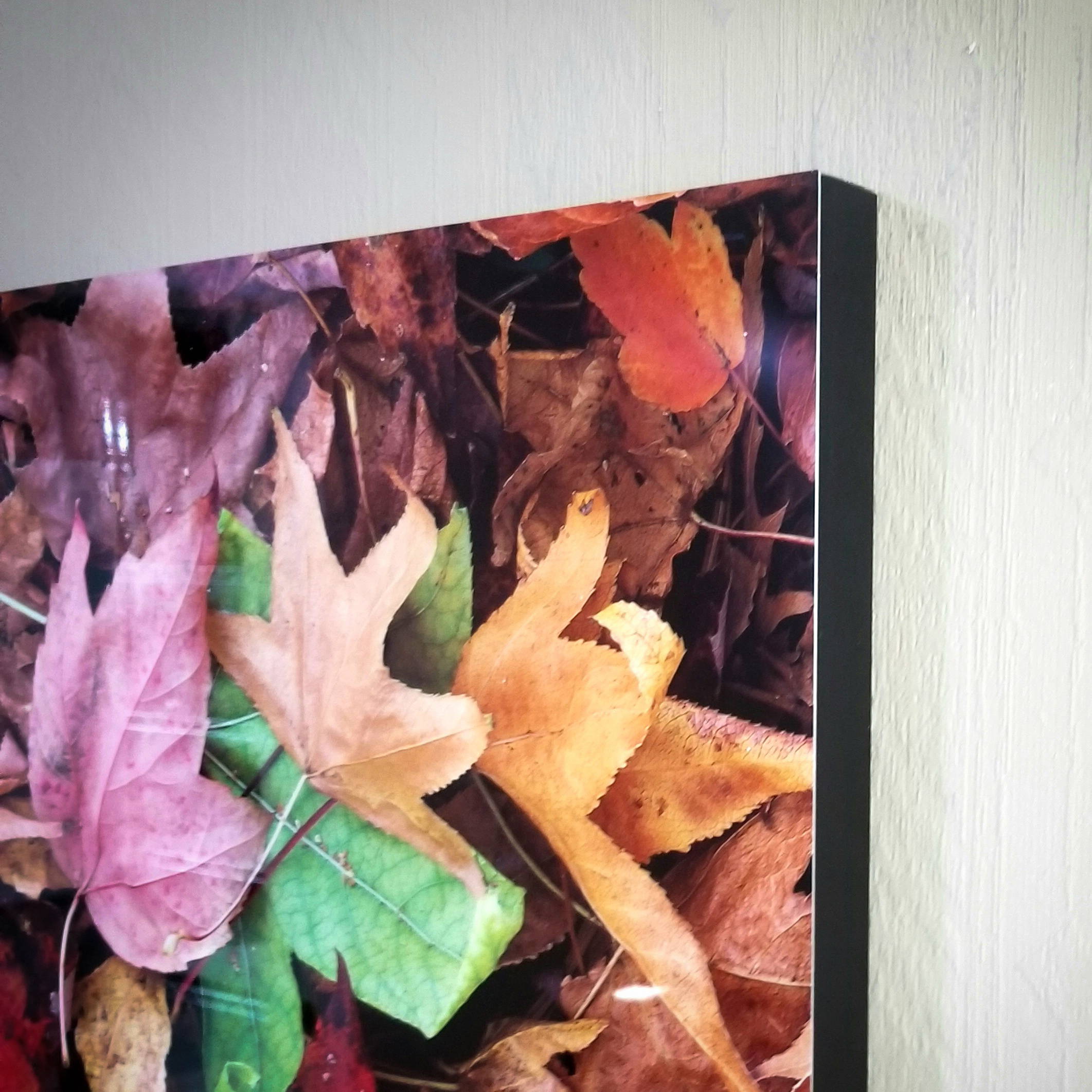 As our company grows we are continually attempting to meet the needs of our customers. One item tha thas come up over the years is a Flush Mount Metal Print. In order for us to provide a product like a Flush Mount Metal Print we have to work out the best way to produce the product and finish it with a high degree of quality and repeatability. During the past several months we have worked out the process so that we can maintain those requirements.
For those that are not familiar with a Flush Mount Metal Print see the photo to the left. What you see is that the frame that is attached to the back of the print extends all the way to the edge of the print or otherwise flush with the edge, hence the name Flush Mount. This provides a different look than our normal float mount where the frame or Gatorboard is inset from the edge giving a floating effect.
We are unique in the method, but feel it is important to add it to our offerings. The frame will be offered in Silver and Black plus in the thinner 3/4 inch or 1-1/8 inch depth.
Hanging will be available with a wire or a cleat.
Look for the Flush Mount frame to be on the Advanced Order form.
Labor Day is September 4th.
In August, FMK Prints will be offered as a separate product from Metal Prints. So, instead of it being an option on a Metal Print it will be it's own product.
Over the past year I have asked several customers about paper and canvas prints. Overall I have received very positive comments. And, in July, we received a brand new 60 inch Canon Pro 6100 printer and currently are becoming familiar with its operation. Please let us know if there are specific paper types and print sizes you are interested in. We will start to offer paper and/or canvas prints in September.
Look for us to start revamping our website. If you have a recommendation or see an issue/change that should be addressed please reach out and let us know.
Check out our Simple Order Form under the red "Shop Now" button. The Simple Order Form allows you to quickly order a White Glossy print with the Gatorboard back. The Simple Order Form only allows for jpg files and limited size options.